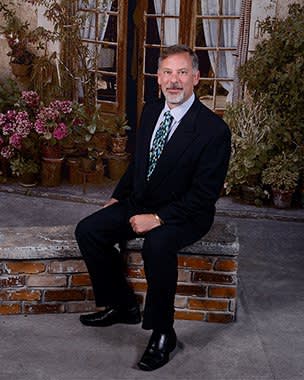 Few Oregon attorneys understand the workers' compensation process like our founder, Michael J. Orlando. Prior to defending the rights of injured employees, he worked on the other side of the industry as an adjuster, auditor, and supervisor for insurance companies.
Michael changed career courses because he wanted to help the individual, not the insurance giant. He later opened his own legal practice in which he solely represents clients in the cases of workers' compensation. Reach out to us at Law Office of Michael J. Orlando if you're dealing with any of the following workplace issues:
From his office in Beaverton, Attorney Michael Orlando advocates on behalf of clients throughout Oregon. If you recently suffered a work-related injury in Portland, Salem, Eugene, or anywhere else statewide, reach out today to request a free consultation. Our attorney is ready to help you fight for fair compensation and a brighter future.
At my office, collaboration is key. We'll work together toward the outcome you deserve.
With his well-rounded knowledge of the system, Michael is prepared to tackle just about any case that comes his way. But don't just take our word for it. Read more about his career experience below to get a better idea of how he can represent you.
Bar Admissions
Oregon, 2006

Federal Courts of Oregon, 2007

Washington, 2010
Education
J.D. - Appalachian School of Law, 2006

B.S. - University of Oregon, 1989
Designations & Certifications
Associate in Risk Management (ARM)

Associate in Claims (AIC)

Certificate in General Insurance

Certificate in Oregon Workers' Compensation Claims Administration

Certified Workers' Compensation Claims Examiner in Oregon for 12 years and in Washington for 10 years

Formerly certified Oregon Vocational Rehabilitation Counselor
Experience
Owner — Accurate Work Comp, Inc. (Private law practice). October 2017 to present

My current solo law practice is dedicated exclusively to representing injured workers in Oregon and Washington.

The Gilroy Law Firm, (Lake Oswego, OR) 2006 to September 2017

Associate Attorney at Law

Primarily defended employers in workers' compensation claim matters in OR and WA.

Metropolitan Public Defenders Office, (Hillsboro, OR) Summer 2004

Extern

Assisted 18 staff attorneys by researching and writing legal memoranda on assigned legal issues in conjunction with observed courtroom activity.

GatesMcDonald Company, (Beaverton, OR) 1995-2003

GatesMcDonald was a subsidiary of Nationwide Insurance Enterprises.

National Claims Manager (Albertson's Workers' Compensation Account), 2001-2003

Served as the primary contact to Fortune 500 client coordinating all activities necessary to build and maintain strong, strategic relationships by proactively identifying and meeting service delivery needs to fulfill their nationwide self-insured workers' compensation program.

ACE Performance Review Specialist, 2000-2001

Conducted procedural technical file reviews of both open and closed workers' compensation, liability, and STD/LTD claim files in field offices across the country; performed quality audits and calibration functions to ensure file adequacy in accordance with compliance standards.

Account Executive, 1998-2000

Increased premium growth through the acquisition of new accounts and the penetration of existing core accounts; worked with agents within assigned region to train them on the various accounts and to assist them in account development.

Claims Manager, 1997-1998; Claims Supervisor, 1995-1997

Led the Claims Department in timely and quality delivery of all claims services in support of Company's growth and profit goals.

Grocers Insurance Company, (Milwaukie, OR) 1989-1995

Vocational Rehabilitation Counselor/Workplace Consultant, 1993-1995

Provided quality case management and vocational services to injured workers.

Senior Workers' Compensation Claims Examiner, 1991-1993

Administered high dollar exposure claims in seven state jurisdictions.

Workers' Compensation Claims Examiner & Liability Adjuster, 1989-1991
Other Activities & Interests
Former member of the Slate Creek Volunteer Fire Department, Stacy, Virginia

Building Association Board Member of Kappa Sigma Fraternity, University of Oregon

I enjoy travel, hiking with my little dog, working out, and reading American and European History.